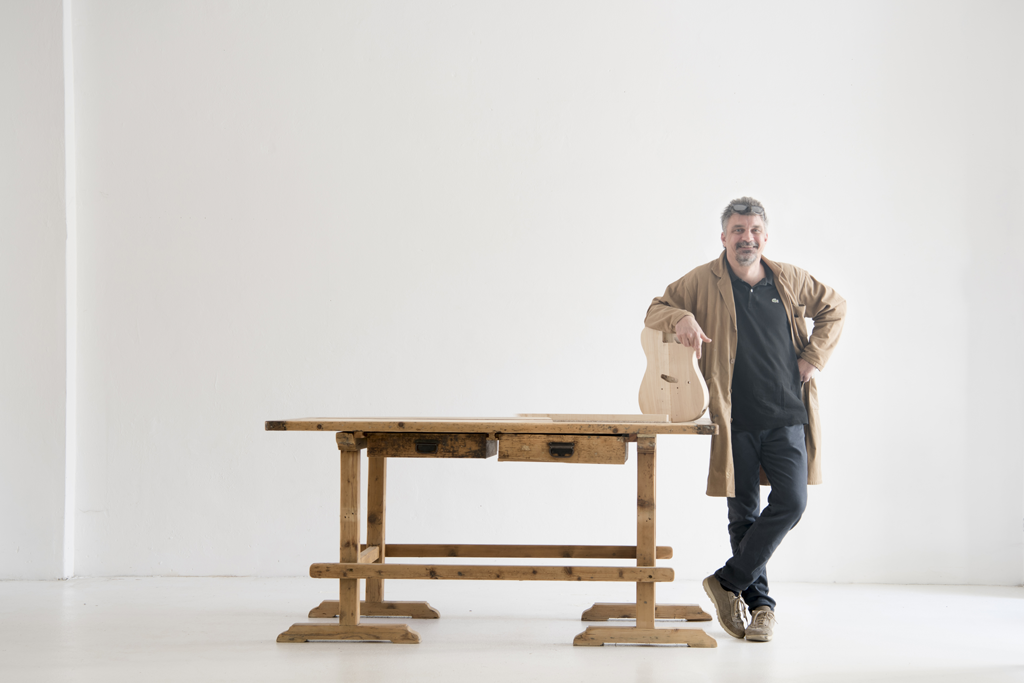 A moment of escape. A fleeting yet strong one. I realise every day that very few people hurry to leave a luthiery workshop. Many of them would actually like to stay, just to avoid being somewhere else in the meantime. This is the kind of pleasure you would feel, and I would feel, if you decided to come. And I like to think that the workshop, besides providing manufacturing and repair services, could eventually offer maintenance and changes for any electric or acoustic string instrument. With care to meet the agreed deadlines and for the rapidity of the agreed working period.
Complete setups and keyboards repair.
Adjustments, total or partial refrettings.
Structural repairs and changes.
Paintings.
Customised wiring changes.
Making of mother-of-pearl, abalone, wood, metal and resin inlay works.
Assistance on and repair of valve amplifiers or transistors for bass and guitar.
Making of customised pickups.
Customised wooden or metal pickguards.
Besides finding a moment of escape, if you want you will also find me in that workshop.
Shank Instruments come to life like that…